Facefilms has teamed up with legendary genre producer Steven Schneider (Paranormal Activity, Insidious, Devil Inside) and LA Based 1812 Productions (Machete Kills, Jayne Got a gun) new genre label 'Vicarious Entertainment' to bring you Estranged.
Synopsis
January is forced to return home to her family after six years traveling abroad, due to a near-fatal accident that has left her temporarily wheelchair bound, incapacitated and depleted of her long-term memory.

She is accompanied by her bohemian boyfriend 'Callum' whom she met whilst traveling.  He was also the driver in their fateful accident. 

Not only has she forgotten her family, but her childhood as well.  So is surprised to return home to a stately aristocratic mansion in the middle of the country side. Surely she would have mentioned this to Callum before, but for some reason she never liked to talk about her family.... regardless, she endeavours to reacquaint herself with them and fully recover.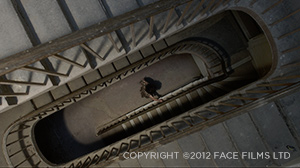 As January tries to settle in, she finds the situation harder and harder to cope with. She becomes more estranged than closer to her family, who just want their daughter back. The trouble is, January cant remember who that daughter was, nor can she remember why she left home in the first place.
Convinced there was a reason for her leaving so many years ago,  with Callum's help, she sets out to find the truth. Soon enough they discover that her family are not as loving as they are making out to be...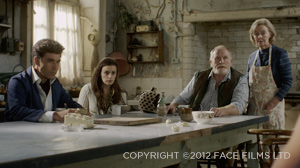 ...Was there a dark reason why she left them in the first place?
Status
Complete
Release
TBC
Cast
Amy Manson (January)
James Cosmo (Albert)
Nora-Jane Noone (Katherine)
Craig Conway (Thomas)
James Lance (Laurence)
Simon Quarterman (Callum)
Eileen Nicholas (Marilyn)
Genre
Feature. Thriller
Run time
98 minutes
Country/Language
UK / English
Director
Adam Levins
Producer
William Borthwick
Executive Producers
Steven Schneider
Terry Dougas
Paris Latsis
Jess Mumford
Jess Parker

Writers
Simon Fantauzzo
William Borthwick
Editor
Ben King
Sales
WME Global - USA/ Canada
Helen Lee-Kim. Good Universe. International.